Wide compatibility
Fit for dual standard 2.5 inch HDD / SSD.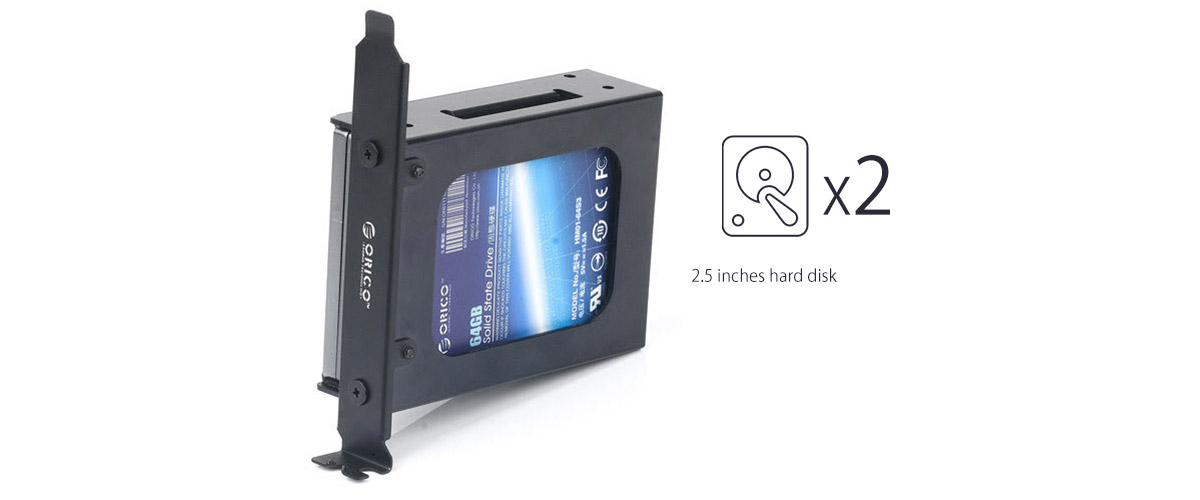 Installation site
Computer cases with an available PCI slot (single screw-on type).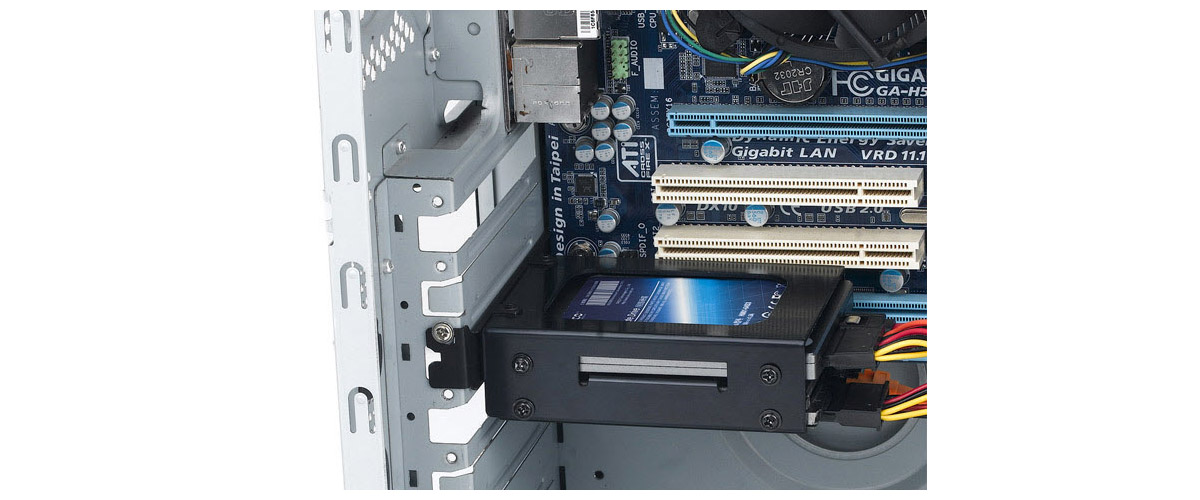 Excellent performance
A top opening and sponge mat on both sides provide excellent heat dispersion and shock absorption.

Durable and easy to use
Made of metal, more durable; quick and easy installation.